This page contains reviews, information, and links to the places that are helping to promote David and his music!

DAVID ALLEN
Album : "Tomorrow's Child
Plattenfirma/Vertrieb : Burnin Pigskins LTD / Disc Makers, Pennsauken, NJ, USA

English translation :

A 4-track single with a very special cause is released by American singer, David Allen. "Tomorrow's Child" ist subtitelt with "A Lullaby", which means a song for children to fall asleep and remembers somehow on TRANS SIBERIAN ORCHESTRA and has a serious background : David's little daughter Lexi was diagnosed at the age of only 4 months with a serious muscle and head syndrome and had to endure many therapies and a helping adjustment at her head. In the hospital in St. Paul, Minnesota David saw numerous other children with bad diseases and their families and he decided to do something and to dedicate this project to the children. His friendly voice reminds at some parts on Jon BON JOVI and he sings the 3 Tracks of his, this year released Album "Forever And A Day" ( that I don't know unfortunately) and they let him become a great hope in the AOR spectrum. "Dreams" is a Power-Ballad with in between parts a little more silent and really good. "Love Can" is another good Melodic-Song in the style of PRIDE OF LIONS. Additionally there is a track from his 1997'er Debut "Believe", in form of the song "One Chance To Dance", reminds at the beginning on "Bed Of Roses" and is another ballad-like track. A man who makes such good music and is a fulltime father has of course our full moral support, also of course because the Gillette Children's Speciality Healthcare is supported with this.

www.tomorrowschildCD.com
www.davidallen.tv

Georg Lögler
Crossover (www.crossover-agm.de)

------------------------------------------------------------------------------------

The David Allen Interview - done by the FANS!

What were you like as a child? Mary Anne - U.S.

As a kid, I was VERY shy, but liked to be noticed, if that makes sense. I always craved attention, but when I got it, wanted to fade into the background. I sang in choirs, played drums in band, and acted in a few school plays and talent shows. I was always a follower, and never really wanted to lead until I was older, maybe H.S. I loved all kinds of music, and fell asleep every night with the radio on by my bed. I think that helped turn me towards music, and songwriting...

Boxers or briefs? Paola - Argentina

Wow, what a question... I'm blushing typing this answer! Boxers... I don't like being confined!

To do what you're doing takes a lot of energy and time and last but not least the will for it! ... When did you know that this was something you wanted to take seriously? And what made you decide that? Fatima - Denmark

I went back and forth for a long time in my teens trying to figure out what I wanted to be 'when I grew up'. I had family and some friends telling me to go to college, get a degree, have something to 'fall back on'. I wanted to be a singer/songwriter even MORE after that! I think when I was about 22 I started to write seriously, and put everything down on paper. I loved seeing people's faces when they found out what I was planning on doing... some people NEVER believe! But I also liked the reception I got from friends (and girlfriends) when I played them songs I'd written. THAT is why I do it to this day... because I like to write, and entertain as many people as I can! I love knowing that there are people out there that like my music enough to learn the words to my songs, and even sing along when I gig... that's a VERY cool feeling too.

Are you working on any new material, and when will we see another cd? Karl - Germany

I'm always writing new tunes, and I also have some songs from the last cd that didn't make the cut. I'm hoping to start seriously working on a new cd by mid to end of 2004... I AM self-funded, after all!

When you're not an 'up-and-coming' singer/songwriter, what do you do? Danielle - U.S.

I teach Piano to kids during the school year, from September to June, I play tennis and golf, watch a TON of Sports (Go Packers), and spend time outside... I love the outdoors. I also spend a TON of time with my daughter, as I'm a 'Stay At Home' Dad while my wife works.

How's your family doing? I know that youngster of yours is probably ready to head up the management team of your group!! Lou & Rosie Brock - U.S.

My family is GREAT! My daughter is going on 20 months, and is AMAZING! I can't believe how fast it's gone already. She is doing things I never imagined, and learning new stuff every day.

Who do you idolize outside of music? Kerri - U.S.

I'm a HUGE sports nut, and Michael Jordan has been my hero since I was about 15 years old. His work ethic, demeanor, and positive attitude (plus the fact that he can STILL play the game better than guys half his age!) are what made me follow him from his days at North Carolina. I am also a HUGE Brett Favre fan. He is a Quarterback for my beloved Green Bay Packers, and HIS work ethic is even BETTER than MJ's. He's played in 190 straight games, and just keeps on going... nobody will ever TOUCH that number. I like athletes that work hard even AFTER they make the big money. I think that's the true mark of a person's character... they don't need the money, they just want to WIN!

If you could play a concert anywhere, where would you choose? Kristina - Belgium

There's lots of places I want to tour someday, but the place I'd choose is close to home. The Xcel Energy Center in St. Paul, Minnesota would be ALMOST like my homecoming... people there that I knew, a big deal made in my hometown. That would be cool. I'd also like to play Madison Square Garden in NY someday, just to say I 'made it'. But there's so many places I've never been, that EVERYWHERE would be special!

What do you feel is the key to writing a #1 song that people will walk around humming all day long? Trudi - U.S.

I wish I knew! I think most songs written today are at one point written by someone that believes in what they're saying. What I mean by that is, some artists might record a song, but they maybe didn't write it. The songwriter is the one that FELT everything they put down on paper, and spoke from the heart. I think nowadays, so many people are concerned with writing the 'perfect song' that they write in a certain formula, and not from what's inside. I try and write what I've lived, or others have lived, and not what will 'sell'. Of course, if it does sell, that's even better!

What exact moment made you want to be a singer/songwriter for a living? Carmella - Brazil

When I was 17, I saw Bon Jovi in concert for the first time. It was their 'Slippery When Wet' Tour, the beginning of their ride to the top. It was my first concert EVER, and it's my fondest memory of ANY concert since then. They gave EVERYTHING on stage, and the crowd was NUTS! I just got this feeling of 'I want to have people scream for me', and have fans sing my songs at the tops of their lungs. It gives me goose bumps to this day to go to a concert and see and hear the crowd's reactions to the person on stage.

Where do you stand on the file-sharing controversy? Michelle - U.S.

I'm not really sure WHERE to stand... I think I'm sitting on the fence for now. I understand where the Recording industry is coming from, because by law, people are 'stealing' copyrighted material. But I think they could do a better job fixing the problem, because attacking customers with fines isn't going to help get people to buy music. And right now, the music industry needs to MAKE friends, and not enemies.

How do you want to be remembered in the music world someday? Tina - U.S.

First and foremost, as a great songwriter. If I never become a huge star, but can write songs that people remember, that will be enough. If I can get other artists to record the songs I've written, even better. But the songwriting is the biggest thing to me... anyone can sing, but few can create.

Thanks to everyone who asked questions... it's been fun!

Here are the 5 winners of the CD and Postcard: Mary Anne, Danielle, Kerri, Carmella, and Michelle... Congratulations! You're CD/Postcard will be in the mail SOON! For those of you that didn't win, stay tuned for more contests soon... and THANKS for writing in!

------------------------------------------------------------------------------------

Band: David Allen
Album: Forever And A Day
Playing Time: 45:14 min
Label/ Distribution: self/ USA
comparable bands: Bruce Springsteen, Don Henley
rating: thumbs up

In general, I think that it is very sad that currently so many bands are active in the underground only, releasing albums on a self-financed basis. DAVID ALLEN with "Forever and a day" offers a great release which by far is better than 2/3 of these days regular releases - in terms of musician-ship, song-writing, sound and packaging. Musically, ALLEN offers American typed rock music in the typical singer & song-writer tradition which has a similar commercial appeal such as releases by BRUCE SPRINGSTEEN, DON HENLEY and other artists from their genre. The CD here in Germany is available via Target Mailorder. More infos can be found on the highly recommended website at: www.davidallen.tv.

Finally - a very strong album which deserves your interest!

Birgitt Schwanke
Rock-It! Magazine
www.rock-it-magazine.de

------------------------------------------------------------------------------------

Click HERE for Sjak Roks interview with David for Metal Empire

------------------------------------------------------------------------------------

DAVID ALLEN
Forever and a day

(Independent)

Country of origin: : U.S.A.

Publishing year : 2002

Duration : 45.16 minutes

Before this "Forever and a day" album, David Allen recorded the album "Believe" in 1996 which already showed some of the potential of this singer/songwriter. His newest release however is a major step forward and sounds much more mature than his first effort. The style of music that David produces can be categorized under the pop-rock moniker and shows influences of Richard Marx and Stan Bush. After listening to the ten songs on hand here, one immediately stands out as the highlight of the album and that is the absolutely beautiful "One more second chance", which is in my opinion a song with true hit potential. Besides this brilliant track, the album shows more examples of pretty impressive songwriting skills like the beautiful ballad "Dreams", the catchy "Again", "Love can" with its beautiful chorus line and another highlight "Back to me". Combined with great vocals and a top-notch crystal clear production, which is not always the case with an independent release, this album is highly recommended to all lovers of great pop-rock and A.O.R. music. More information can be obtained at: http://www.davidallen.tv.

Score : 85

Sjak Roks (February 2nd, 2003)

------------------------------------------------------------------------------------

Melodic Journey
Classic Rock Online Magazine
www.melodicjourney.com

DAVID ALLEN
Forever And A Day
Eigenvertrieb

NOTE: 8 Sound: 7 Aufmachung: 7

Geboren wurde David Allen im Bundesstaat Wisconsin. In einem kleinen Kaff begann er mit Papa Allen in der örtlichen Kirche seine stimme zu trainieren. Göttlichen Beistand brauchte er in seiner musikalischen Vergangenheit nicht. Aber sein Bekanntheitsgrad könnte diesen ein wenig gebrauchen, denn mit seinem zweiten Werk "Forever And A Day" zeigt sich der Amerikaner in einer überzeugenden Form. Geboten wird Pop Rock / AOR / Westcoast in einer exqusiten Interpretation. Der Opener "Resolution" rockt gut nach vorne. "Dreams" zeigt hymnenartige Züge. "Follow Me" hat santanaeske Züge. "Again" könnte auch aus der Feder von Ritchie Sambora stammen. Die schöne Ballade "One More Second Chance" hätte auf jedem Kuschelrock-Sampler eine Chance. Ebenso das nachfolgende "Love Can". "Back To Me" ist ein Toto-trendiges Epos. Gefolgt von der wiederum herzzerreißenden Ballade "One Sure Thing" und dem in nichts nachstehende "Tomorrow's Child". Abgeschlossen wird das Album von der Semi-Ballade "You Are Forever". Pech für den Leser ist allerdings, dass dieser Longplayer zur Zeit nur über die eigene Webseite www.davidallen.tv vertrieben wird. Schön ist, dass sich mittlerweile auch deutsche Labels für den sympathischen Amerikaner interessieren. Geile, entspannte Platte.

Uli Lennartz

------------------------------------------------------------------------------------

AOR Europe - United Nations of Rock!
www.rockunited.com

David ALLEN: "Forever And A Day"
Indie 2003
Review by Urban "Wally" Wallstrom
31 January 2003

Here's a really fine, professional done CD by an independent artist. In fact, David Allen is the living proof to the old saying "you don't have to be mega-famous, to be good". There are just too many musicians out there who frankly needs, to be brought up into the light and attention of people.

Born in the small town of River Falls, Wisconsin, Allen started singing with his father in church at the age of four(4). Not to mention, standing in front of the mirror, singing along to Glen Campbell & Billy Joel records etc. This is really the next episode of his life and Allen continues on the path of his heroes.

"Forever And A Day" is lovely westcoast music, with similarities to Richard Marx, Toto, Billy Joel, Rick Price, and sometimes even David Foster, and all his projects. It's laid-back rock with quality material from start to finish. I'm really impressed by the production quality too, you can "almost" compare this with a major label release. Don't expect this to rock out with loud drums and heavy metal guitars though. It's very much Adult Contemporary songs that the average metal fan, may just find too soft and wimpy. I actually find it quite difficult to name my favorite songs here. There's maybe one or two piano ballads too many here. Otherwise, I don't have many complaints as Allen is a good singer/songwriter. However, you need to be in the 'right mood', to play this disc. It's not your 'party' album really. It's more suitable in your car stereo, while driving in the rain or something. Songs like "Resolution", "Dreams", "Follow Me" (like early Toto), "Again", "Love Can", "One Sure Thing", are all great. You can buy this CD from Allen's site (link below), and I can promise you won't be disappointed (if you're into the above mentioned artists). Highly Recommended!!!
www.davidallen.tv

------------------------------------------------------------------------------------

From: Powerplay Magazine - Issue #42 www.powerplaymagazine.co.uk

Having last appeared in issue twenty seven of Powerplay, David Allen has just released his second CD "Forever And A Day". The debut was a great example of Westcoast style AOR that drew comparisons to Richard Marx. I will state right here that this new CD simply blows away the debut with it's depth of musicianship and superior songs… the debut was good, but this one leaves it in the shade. This time a lot of Toto influences have crept into the mix, just check out "Follow Me" to see what I mean. Those Richard Marx influences are still prevelent throughout and like the debut this is in the main down to the song structures. David has obviously taken his time on this album and it shows as the songs are head and shoulders above anything he has done before. David has done himself proud and in the song "Love Can" he has written a true AOR anthem that the likes of Joseph Williams would kill for. Check him out at www.davidallen.tv

Rob Evans
robbievans@supanet.com
AORUnderground@powerplaymagazine.co.uk

------------------------------------------------------------------------------------

From: Rock Time
(Hopefully, we'll have a translation soon!)

Voilà un album très intimiste, créé par un artiste américain qui n'en est pas à son 1er essai. En effet, "Forever And A Day" est la seconde réalisation de David Allen, un chanteur/compositeur étonnant que nous venons tout juste de découvrir. Sa musique se situe entre AOR et Westcoast, bénéficie d'une bonne production et surtout, est interprétée avec beaucoup de sensibilité et d'émotion. David possède un savoir-faire inné pour toucher l'auditeur et le timbre chaud de sa voix colle parfaitement au style de compositions qu'il nous offre. Le piano accompagne la guitare, créant une ambiance feutrée ("Love Can", "You Are Forever"), très chaleureuse ("Resolution", "Back To Me") et même jazzy ("Follow Me"). Il faut dire que le backing band de David Allen maîtrise les partitions comme il faut et que l'osmose entre les musiciens se ressent instantanément. Sûrement pas des novices ces hommes là ! On notera que le pianiste James Walsh est aussi le producteur de l'album. 3 power ballades des plus réussies vont vous faire frissonner de plaisir tant l'émotion y est forte. "One More Second Chance" est celle que je préfère car l'intensité du chant, la mélodie, la rendent tout simplement sublime. David est un homme de cœur, écrit en ce sens (l'amour toujours !) et ses émotions deviennent les autres par la magie de la musique. Un bien bon album que vous pourrez découvrir (MP3) et même acheter (au cas où) sur son site web.

------------------------------------------------------------------------------------

January 27, 2003:

Thommy Pounce, Radio General Manager for Radio Couteaux in France has let David know that they are playing quite a variety of tunes from "forever and a day". Currently they are playing "Dreams", "Resolution", "Again", and "You Are Forever".

------------------------------------------------------------------------------------

January 26, 2003:

Piet Deunhouwer, a DJ in Holland has a weekly 2-hour show called "Rockcafe's "Let It Rock" that is broadcast throughout Holland on Radio Hoeksche Waard. Piet has let David know that "Dreams" has been added to his playlist!

------------------------------------------------------------------------------------

From: Rock Report

New David Allen album

David Allen has just released a brand-new album, which is better than his debut album, both musically and production wise. Visit http://www.davidallen.tv for further information.

Kurt Vereecke, 5/01/2003

------------------------------------------------------------------------------------

From: Heart of the Rock Online
Posted: Thu Jan 02, 2003 10:13 pm

Those of you into the softer realms of melodic rock (ie: West Coast/soft AOR), then check out the website and WMA sound samples of David Allen .

http://davallenonline.tripod.com/

His new album is 'Forever And A Day', and you can listen to a short snapshot of all ten tracks on the disc. Samples from his previous album 'Believe' are there too!!

------------------------------------------------------------------------------------

KEEP YOUR EARS OPEN...DAVID'S MUSIC MAY BE SHOWING UP ON THE WEB SOON!

"Just Plain Folks is an organization open to all aspiring artists at any level of career development," stated Brian Austin Whitney, founder of Just Plain Folks. "The common barriers that may keep great music from being heard on mainstream media outlets simply don't exist here. The music will be judged on one criterion: does it move us? If it does, we'll put it on the channel."
The Just Plain Folks artist channel will feature all genres of quality music and will serve to nurture and develop an enormous artist base that could lead to the discovery of tomorrows mainstream music artists today, as well as introduce some great smaller niche music to a wide audience. Unsigned and independent artists interested in having their music made available to Radio Free Virgin's two million plus listeners are welcome to join Just Plain Folks for submission consideration at www.jpfolks.com. Membership is free.
------------------------------------------------------------------------------------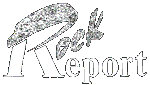 From Rock Report:
http://home.pi.be/rockreport/
Click HERE to read the interview Rock Report did with David.
------------------------------------------------------------------------------------
STRUTTER'ZINE- http://www.angelfire.com/ma/strutteraor/
THE BEST IN AOR, MELODIC ROCK AND PROG/SYMPHO
See the review of "...Believe" at http://www.geocities.com/struttermagazine/NEWREVIEWS.htm or visit the ...Believe page of this site.
------------------------------------------------------------------------------------
SLAM!
The Best Italian Party Rock'zine
http://www.slamrock.f2s.com
Moreno Lissoni
Via Rossini 7, 20060
Cassina de Pecchi (MI)
ITALY

cruelintentionz@iol.it
moreno.lissoni@libero.it
Review of "...Believe"
DAVID ALLEN Singer/songwriter del Wisconsin è da poco uscito con il suo esordio discografico intitolato "...Believe", dove il biondo musicista americano ci offre undici tracce in bilico tra l'aor di RICHARD MARX/BON JOVI e il pop di BILLY JOEL/PRINCE. Tocca alla JOURNEY-iana "Temporary Love" ad aprire il lavoro e poi via con un alternarsi di pezzi di ottima qualità fatti per i fanatici del rock adulto, come nella piano-slow "One Chance To Dance" o nella bluesy r'n'r "I Can't Win" o nella BON JOVIana "Gone". "Summer Nights" e "Lonely Old Man" sono due pezzi di ispirato aor, mentre la ballatona "Open Your Heart", potrà benissimo far breccia anche nel charts country.
David Allen - N8215 950th St. River Falls, WI 54022 (USA)
--------------------------------
January 2002
Si intitola "Dreams" ed è la nuova song composta dal chitarrista DAVID ALLEN e la potrete scaricare direttamente dal sito: www.davidallen.tv
------------------------------------------------------------------------------------
Radio Quer 104.6
EMS
PO BOX 410745
76207 Karlsruhe
Germany
------------------------------------------------------------------------------------
Rob Evans (UK) - freelance journalist writing for Fireworks and Powerplay Magazine who does a column called "AOR Underground" that features up & coming new talent, Record labels and established artists. He wants to write about David in his column.
------------------------------------------------------------------------------------
Nick Baldrian - freelance journalist from the United Kingdom. who writes for various magazines and websites including Strutterzine , aor-europe, Classic Rock (sister magazine of Metal Hammer), Undertow Magazine, and Fireworks Magazine with whom he does a column called Underground Sensations for exciting up & coming new talent. He would like to feature David's music in his column.
------------------------------------------------------------------------------------