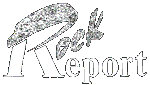 From Rock Report:
http://home.pi.be/rockreport/
A new interesting name for all fans of A.O.R. is David Allen. You will find a review of his first album "Believe" in our next issue of the magazine. On "Believe" David offers us a lot of nice tracks and especially the song "Can't This Be Love" makes me longing for more. At the moment David is working on his second CD. He told me he has already written a lot of good songs for that one so I expect we will hear more lovely tunes of him in the future. That's why we thought is was time to introduce the man to you.
Interview by Kurt Vereecke
First of all, can you tell us something more about yourself? When and where have you started your musical career?
I've been musically connected since I was very young, around 2 or 3. I started out singing along to my dad's record player. Glen Campbell, a country/western singer from the 70's, was one of my favourites. When I was about 5, I sang with my dad in church, then joined the church choir, school choir, and growing up, took piano lessons and played drums in a school band. I guess music has always been a part of my life. When I was a kid, I'd fall asleep listening to the radio, always hoping I could be one of those voices I was hearing every day. I didn't start writing until I was about 20 or so. I wasn't comfortable yet sharing my thoughts and music. But now it's my life.
How would you describe your music? By who are you influenced?
I guess my music kind of sits on the fence between adult contemporary and pop rock. I've always had trouble categorizing it. I guess I just write what I feel, and if it comes out pop, then that's what it is. If it's more A.C., I just go with it. I've never liked the idea of being pigeon-holed into one genre or another. My influences have dictated that I write all different kinds of tunes. From Glen Campbell and Barry Manilow when I was young, to Billy Joel, Elton John, and Bon Jovi now. My heroes have always been people who write good songs with good lyrics... that's the most important thing to me. I listen to all kinds of music, so that's what I write.
How did you manage to get a record deal?
My record deal came about by me answering an advertisment in a local paper. Metro was just looking for new artists with new music for a possible 3 song demo deal. The 3 songs went well, and they offered up a full 11 song CD, and off I went.
Are people still interested in this kind of music in the USA?
As I said before, my music is hard to categorize. In the U.S., if you're not 20 years old and in a boy band, or a hip hop artist, it's hard to find your home. But there are artists like me getting recognized... David Gray comes to mind. He's a singer/songwriter like me, and he's on the brink of major things. He's a great artist. I'm sure there are others I'm missing, but we're few and far between.
You write your songs yourself. Have you ever worked together with other songwriters or do you have any plans in that direction?
I have yet to write with anyone other than a very good friend of mine whom I went to High School with. We wrote "Lonely Old Man" together a while back. I also have written a little bit with another singer/songwriter friend of mine, Tommy Bentz, maybe a chord idea or progression. But I do the bulk of my writing alone. I've just never been comfortable sitting with other writers, writing personal thoughts and having them say "I would change this", or "that phrase doesn't sound right." My writing is all about what's going on inside my head I guess, and what comes out is only changed by me. If writing together works for others, cool, but it just hasn't worked for me yet.
Do you have interesting contacts with other musicians in the States?
I have met a few people over the web that are "famous contacts". I once heard from Jon Bon Jovi's brother via email, and had a rep of Christopher Cross email me, but no real solid contacts. But I can say that I have TONS of good people that I've met helping me get my music out there. They like what my music says, and believe in me as an artist... I couln't ask for better fans!
Can you tell us something more about the producer you work with, James Walsh? What has he done before?
James is a very interesting guy. He was a member of a group called Gypsy in the 70's, and they still play gigs to this day. He's been a producer for quite a while. He produced my first CD, and I contacted him to do my upcoming one too, and he's on board. He just knows what I'm trying to say, what I'm looking for. If it doesn't sound right, he'll do it until it gets done right. He has an amazing ear.
How long have you worked on "Believe"? How long did it take to record the album?
"Believe" took about a month from start to finish. We did the 3 song demo first, and then the other 8 songs once the CD deal was in place. But the writing of the songs probably took about 6 years. The oldest song on there was probably written in '89 or '90. I just kept fixing them until they felt right. For the "Believe" CD, I probably had about 30 songs initially, but through me weeding some out and James weeding out the others, we got it down to 11 pieces.
When is the cd "Believe" released exactly and how was it received?
"Believe" was originally released in 1996, and had a decent local response. I did some press for it, but never really got it going. After the Internet took over, that's when I really got a strong response from it. People all over the world were hearing it, and they liked what they heard. I've had my best responses from people that visited my web site, heard clips from the disc and took a chance on buying it. I guess you could say I have an underground following.
Can you tell us some more about each song on the album?
Without going into too much detail, each song is very special to me. I wanted the album to go from one extreme to the other. There's a song on there called "Already Gone" that just rocks, with loud guitars and the like. Then there's the opposite of that, "One Chance to Dance", that's just me and a baby grand piano. There's power ballads and mid-tempo tunes, and even a borderline country tune. Like I said before, I just write what I feel.
What are your personal favourite tracks on the album?
My favourite would have to be "One Chance To Dance", because it's such a simple song. No special effects or over producing. Just one take with me and my piano. But, like every songwriter says, they're all like my kids: no real favourites.
Do you have your own band or do you work with guest musicians?
I actually work with studio guys, and they are amazing! For my upcoming CD, James has all the same guys lined up that played on the first one. It's good to have that same line-up, to keep the same vibe. I'm also having my buddy Tommy play on a few tracks, probably lead guitar.
Have you played live with the band? Have you toured?
I have yet to tour other than doing acoustic shows. I've been looking for a band, but never found the right players. Hopefully, when my next album is released, I'll be able to set up a wider tour schedule with a full band.
Is it correct that you've performed in a tv-show (a Twin Cities variety show) for about 450,000 people?
Yes, the show was called KARE 11 News Saturday, and it was a holiday show, so they figured there were a lot of people watching. I did an interview, and then played "One Chance To Dance" on their baby grand piano. It was a very cool experience!
You're working now on a second album. Will it be in the same vein as the first one or do you want to change a few things?
My next CD will hopefully be the same, but different, if you know what I mean. I want to make sure it grows from the first, but that it doesn't change too drastically. I think the songs are better than the first, and if we can keep the vibe from the first one near the same, it will be a really good one.
When will the second album be released and how much songs will be on it?
I'm hoping to release it by fall 2001. We're heading into the studio in late April/early May. There will probably be 10 or 11 songs on this one.
What are your future plans?
I guess I'll just keep writing, and hopefully someone will sign me one day to do another record. I'd like to tour the world, and play for all the people who have heard my music so far. I think they deserve to hear it live after all this time. But if it all ended tomorrow, I'd have great memories of the people that I've met, and the friends I've made.
People in Europe don't know you yet, so have there already been contacts with labels in Europe?
There have been a few contacts, but nothing's panned out as of yet. I'm basically playing the wait-and-see game. If anyone out there wants me, they'll find me.
I believe you also have a fan club. Where can readers reach this fan club?
Anyone who is interested in my music can find everything at my web site, www.davidallen.tv. My good friend Renee Pierce, my webmaster, has done an unbelieveable job on my site... she's the greatest asset I have!
Where can people reach you and where can they buy the album?
If fans want to write to me, they can reach me at davallen@webtv.net. "Believe" is available at Amazon.com in the U.S. Just search "David Allen Believe", and you'll go right to my page. If you're at my web site, you'll see there are some other places you can find it too.